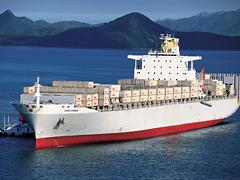 Sea Freight
We specialise in all mode of seafreight consisting of
Containers
Hazardous
Out of Gauge
Consolidation
Efficient customs clearance services at destination.
House airwaybills in order to cut down on minimum charges and optimize chargeable weight.
Hazardous cargo handling.
Packing, labeling and inspection service.
We are also able to offer RO/RO (roll on - roll off ) for the shipment of cars and the like alongside our conventional and breakbulk services for out of gauge or very large pieces of machinery / equipment.
Our worldwide network of associates & agents ensures timely customs clearance and delivery in the in the country of destination.
Project Forwarding
Whether you are building a manufacturing plant, mining the earth or developing a community, we can help you achieve success. We work closely with your purchasing team to make sure that everything is according to your schedule. Our process begins when the purchase orders are issued and involves moving cargo of all sizes and dimensions from anywhere in the world to your final site location. We provide aggressive expediting - necessary for our logistics success - at no extra charge.
Feasibility Studies for special transports, including road surveys
Mobilization of special heavy haulage equipment and vessels
Technical assistance and on-site supervision
Outsourcing
Customs clearance
Cutting Documentation
Import / Export
We can provide import and export to and for any countries worldwide
Cross trading is also within our scope of supply
Documentation
We can also cut and meet all your documentation requirements, if required.
Invoices
Packing List
Certificates of Origin
Bill of Lading
Airway Bill
And any other certification required for customs
Custom Clearance
Efficient customs clearance services at destination. Given the expense of airfreight we take great care in taking all preparations to ensure prompt pre-clearance where possible and urgent dispatch to the final delivery.